Hi,
I've been looking at using PayNow to request Payments via EcoCash, rather than have to have mutliple EcoCash lines for things, since it became a strictly 1 EcoCash line per person. I had built some automation around processing EcoCash messages using a USB device with a EcoNet sim card.
I'm looking to replace this using the PayNow gateway, and the SendMobile Payment request API.
I have my prototype Working, however I can't find anything about changing the Merchant Name that appears on the Mobile Device when pushing a Payment request.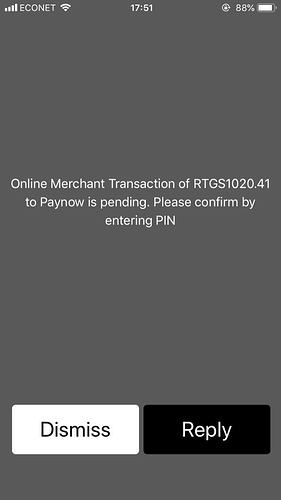 Ideally I'd like to replace the "PayNow" in the message below with my Business name, doesn't anyone know if thats possible?
And how to modify the Payment creation to reflect a different Name
Thanks.